I have come to perceive a shortcoming in my choice of language – the way I use the word Pharisee. Specifically, my readiness to use the term Pharisee when really I mean legalist. It was such a ready term that I never stopped to consider the emotional weight it carried.
Our use of "Pharisee" in modern Christianity to denote those that lean on the law is commonplace. Yet it ignores the fact that not all of the Pharisees were like that. But there are two entirely separate deeper reasons for dropping this term from use.
Respect for our Jewish brothers
Accessibility for newcomers
We Christians are slow to realise that our faith was, once, a Jewish faith. We share a common set of roots with the Jewish communities of today. We should be aware that Rabbinic Judaism has been the mainstream form of Judaism since the 6th century. Rabbinic Judaism grew out of Pharisaic Judaism. Therefore, when we use the word Pharisee as a slur what does that say about our respect (or lack thereof) to an entire community? It does not speak well of us.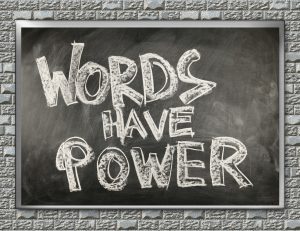 Since learning of this, I have grown uncomfortable with the way we use words drawn from Biblical texts. Historic Christianity has already made itself a by-word for the oppression of the Jewish people. Why should we compound this with careless speech and wording?
We must also consider what our word choice says to newcomers to the faith. Not only does the use of insider jargon make us harder to understand but we run the risk of passing on antisemitic biases without ever realising it. If we mean "legalism" or "legalist" why not use those words instead?
As a result, from now on I plan to stop using the word Pharisee outside of discussions about the actual Pharisees (which is not at all often). Even then, I plan to be a whole lot more careful. I have already begun revising the words I use as tags to reflect my new understanding.
I wish to apologise to the entire Jewish community for my use of words that might have suggested any bias or ill-feeling towards them. It is not my intention to dismiss the validity of your culture nor do I seek to replace you in any way. I was simply careless and ill-informed. I am sorry.